SHIPPING
All orders are shipped from 855 Dieppe BLVD, New-Brunswick, Canada unless otherwise stated. From time to time, drop shipments may occur directly from a manufacturer to the customer. All rights reserved and title of merchandise transfers to the purchaser upon delivery to the carrier. Orders are shipped via Canada Post, Federal Express (FedEx) or in the absence of a specific customer request, at SOS Tactical Inc.'s discretion.
OUT OF STOCK ITEMS
Buyer will be notified of out of stock items as soon as possible. If only part of the order is out of stock the order will be shipped once the out of stock items become in stock. Buyer can arrange to have separate shipping for the order if required. Shipping will be charged on both shipments if the order is split.
DELIVERY
The acceptance of shipment by common carrier shall constitute a delivery to the Buyer and SOS Tactical Inc. shall not be responsible for merchandise damaged or lost in transit. We estimate that all shipments will arrive at your destination within 7-10 business days.
SHIPPING COST
SOS Tactical Inc. has a standard shipping fee of $19.95 for all Canadian Provinces except Yukon, Northwest Territories, and Nunavut, which are $29.95 for shipping.
Shipping to the US is a standard fee of $29.95. Please note that we cannot ship any Oakley products to the US.
SOS Tactical Inc. offers members an extensive portfolio of superior quality tactical supplies and eyewear. Our vision is to provide a website specifically focused on men and women who a website that supports a more personalized customer service experience.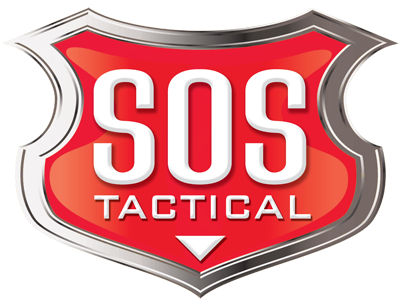 SOS Tactical Inc.'s commitment is to always strive to exceed online customer's shopping expectations.
Our ultimate goal…100% customer satisfaction on product, price and service.
Edit Page