PREFERRED PRICING PROGRAM FOR
POLICE
MILITARY
GOVERNMENT
CORRECTIONAL
FIREFIGHTERS
SECURITY
EMS
PARAMEDICS
BYLAW OFFICERS
SUPPORT STAFF
DISPATCHERS
SEARCH & RESCUE
SKI PATROL
SOS Tactical Inc. is pleased to offer prefered pricing for all duty related Oakley products to all emergency workers of all types, including but not limited to the following:


Police Officers

Correctional Staff

Firefighters

Security Guards

EMS / Paramedics

Military

Bylaw Officers

Support Staff / Dispatchers

Government Public Safety Officials
(e.i. CBSA / Cost Guard)

Search and Rescue Units

Ski Patrol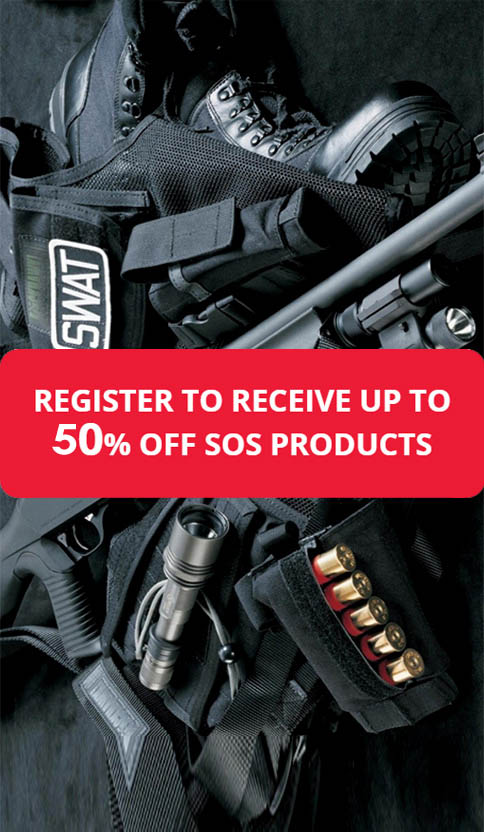 REGISTER TO RECEIVE UP TO
50% OFF SOS PRODUCTS
How to Register with this Exclusive Government Program

We do want to remind you that participating in this program is a privilege and there are guidelines that must be followed. Please note that as a buyer in this program, you must enter into an agreement between SOS Tactical and you, the Buyer.
Once accepted, you the Buyer shall not sell Oakley product to any individual, department, team or unit for a profit.
At no time should Oakley products be sold or diverted for resale in any environment whatsoever-including but not limited to Internet, swap meets or flea markets etc.
After completing the online registration and uploading or faxing your ID you will be sent an approval within 2 business days or less and then you may place your order. You cannot place an order until you have been approved. You will be sent an email confirming you are approved once we have reviewed your ID. Your account is authorized for your use only; it is not transferrable to any other individual.
Edit Page