D.M.S. Cuff/Mag Combo
Aker D.M.S.™ Cuff/Mag Combo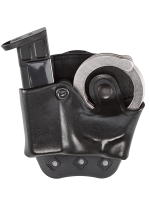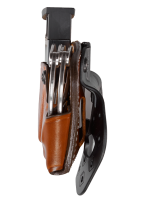 Description
D.M.S.™ Cuff/Mag Combo Model Number: 519
The D.M.S.™ Combo magazine and handcuff case accommodates one spare magazine and handcuffs.
Fits standard chain handcuffs.
Features 1 adjustable tension screw.
Comes standard with a quick on/quick off Air-Flo™ paddle unit.
Remove the paddle and there is a belt loop that slides onto belts up to 1-3/4"
Constructed with premium cowhide and solid brass hardware.
Reviews
There are yet no reviews for this product.